Extended Producer Responsibility Schemes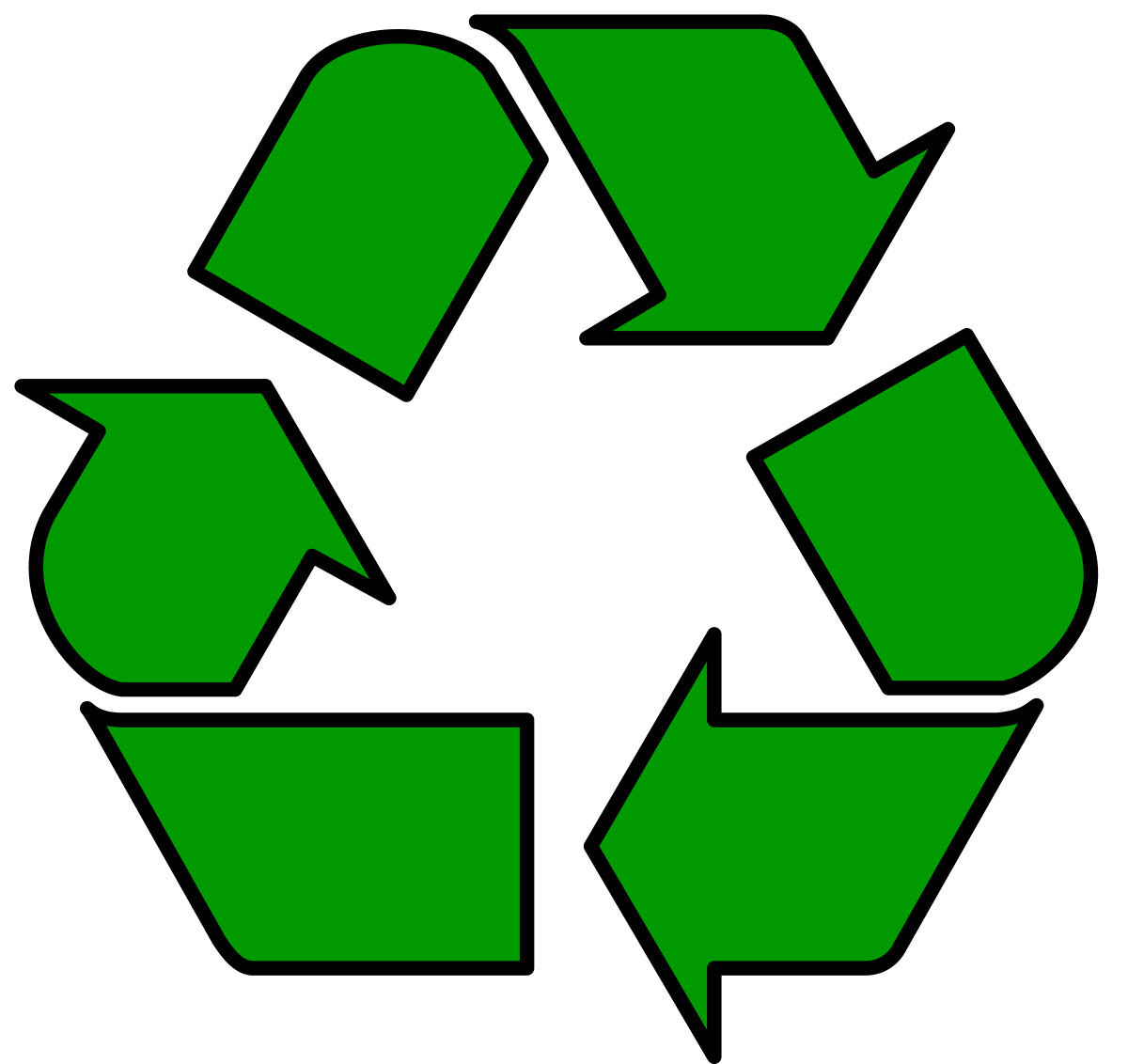 What is EPR?
Faced with increasing amounts of waste worldwide, many governments decided that there needed to be a shift in policy approach which places the responsibility for the post-consumer phase of certain goods on the producer. According to the OECD, Extended Producer Responsibility is a policy approach under which producers are given significant responsibilities, both financial and/or physical, for the treatment or disposal of post-consumer products.


It is hoped that this policy shift could provide incentives for waste prevention and reduction at source; promotion of environmentally sound product design; as well as supporting the achievement of public recycling and material management goals. Recent trends have shown that EPR practices have extended to waste streams from the electrical appliances and electronics sectors.
How is Ireland contributing?
Ireland has incorporated the EPR approach in order to address a number of waste streams. To date, Ireland has developed 6 Producer Responsibility Initiatives (PRIs). These are the following:


• Packaging

• Batteries

• Waste Electrical and Electronic Equipment (WEEE)

• End of Life Vehicles (ELVs)

• Tyres

• Farm Plastics


These PRIs have been promoted in accordance with the 'polluter pays' principle. With this approach, producers have the responsibility to finance environmentally sound outcomes in waste management of their products at end of life. EPR Schemes in Ireland are required to demonstrate that their actions proactively enable Ireland to successfully transition towards a circular economy. To date, this approach has been quite successful, allowing Ireland to reach both domestic and European Union waste targets. For more information on Ireland's waste progress and performance click here.
Packaging

Packaging is used to enclose or protect products for distribution, storage, sale and use. Considerable amounts of the earth's resources and energy are used in order to produce packaging materials. This makes the re-use and recycling rather than the single use and disposal of waste packaging extremely important in preserving the planet's resources. Ireland, like other EU countries, is obligated to achieve recycling targets for the following types of packaging: glass; plastic; paper & boards; metals; and wood.


These targets and obligations are set out in the Packaging and Packaging Waste Directive. Member States are required to establish collection; recycling; and recovery schemes for the wastes listed above. The EU Commission is currently in the process of reviewing this Directive in order to evaluate the essential requirements for packaging, while also aiming to improve the efficiency of the reuse and recycling of packaging as well as combatting the excessive use of packaging in order to reduce packaging waste.


In Ireland's Waste Action Plan for a Circular Economy, the government has committed to ensure that all packaging on the Irish market is reusable or recyclable in an economically viable manner by 2030. REPAK Ltd. have been leading the waste packaging compliance scheme in Ireland. Their goal is to aid businesses in complying with their obligations to reach higher recycling targets set out by the EU for both 2025 and 2030. As part of the EU Circular Economy strategy on plastics, Ireland is required to recycle 50% of all plastics on the Irish market and recycling 55% of all plastics must be achieved by 2030. REPAK work with businesses to reduce unnecessary plastic packaging and increase the recyclability of any plastic packaging used.


If your business is interested in becoming a member of REPAK and wants to know more about their programmes see the FAQs on the organisation's website.


For more information on best practice for waste packaging see: https://www.mywaste.ie/
Batteries

Batteries provide the energy source for many everyday products. Problems arise when these batteries reach their end of life. While many of their components could be recycled, it is often the case that they are incorrectly disposed of, releasing hazardous substances into the environment. It is vital to avoid these harmful impacts and reuse these components to provide valuable materials for important products and production processes in other sectors.


Like all Member States, Ireland is required to meet EU targets for Battery recovery and recycling in the Batteries Directive. The aim of this Directive is to ensure the safe collection and disposal of waste batteries as well as preventing the mixed disposal of spent batteries as mixed municipal waste. The new draft Batteries Regulation was proposed in December 2020 after the EU Commission carried out an evaluation of the existing Directive. It is hoped that this proposed regulation will provide the necessary updates to the EU's legislative framework for batteries in line with the EU Green Deal. Discussions took place between Member States and the EU Commission with the draft legislation being adopted by the European Council on March 17th 2022. The date at which the new regulation will come into effect is still unknown. However, with the European Parliament aiming to introduce measures mandating simpler battery replacement as early as January 1st 2024, it is expected that the final adoption of the new EU Batteries Regulation will occur shortly.


Further information on how to dispose of domestic waste Batteries can be found at: https://www.mywaste.ie/
Waste Electrical & Electronic Equipment (WEEE)

Waste Electrical and Electronic Equipment is one of the fastest growing waste streams worldwide. Wastes from electrical and electronic equipment can have negative impacts on both human health and the environment.


The EU WEEE Directive sets out targets that Member States are required to meet. Ireland is no exception. Measures for the collection, treatment and recycling of electrical and electronic equipment enables consumers to return/dispose of their WEEE free of charge.


It is not uncommon for wastes from electrical and electronic equipment to contain hazardous materials. Environmental and human health problems can arise from the mismanagement of these hazardous materials at end of life. As a result, the EU has imposed restrictions on the use of hazardous substances in electrical and electronic equipment by setting out requirements in the RoHS Directive. This legislation requires heavy metals and flame retardants to be replaced by safer alternatives.


Ireland has already established compliance schemes for batteries and wastes from electrical and electronic equipment. These are: WEEE Ireland and ERP Ireland.


If you would like to find out more about how to recycle domestic WEEE, see: https://www.mywaste.ie/
End of Life Vehicles (ELVs)

End of Life Vehicles contain hazardous materials that can damage the environment and also pose a risk to human health if not disposed of safely. Ireland is required to reach the recycling and recovery obligations for ELVs as set out in the End-of-Life Vehicles Directive by the European Union.


In this Directive, the EU Commission outlines measures which are aimed to prevent wastes from motor vehicles and their components that have reached the end of their life-cycle while promoting vehicle reuse, recycling and other forms of recovery. In order to ensure that ELVs are effectively and safely disposed of without damaging the environment, the Directive requires that Member States set up collection systems. The EU Commission are currently reviewing the Directive with a view to improving its effectiveness.


According to the latest data from the EPA (2020), Ireland is currently outperforming its obligations under this Directive. In 2020, Ireland achieved an ELV reuse and recycling rate of 90.33%, higher than the EU target of 85%. It also achieved an ELV reuse and recovery rate of 97.12%, surpassing the EU target of 95%. This shows that Ireland has implemented a very successful ELV compliance scheme under the EU End-of-Life Vehicles Directive. Click here for the full EPA report.


The Irish compliance scheme for ELVs is operated by ELVES CLG. For more information on how to safely dispose of your end of life vehicle, visit the ELVES CLG website here.
Tyres

In 2017, the Waste Management (Tyres and Waste Tyres) Regulations came into effect and resulted in the establishment of a compulsory compliance scheme for tyres, funded by a visible Environmental Management Cost (vEMC). These regulations were set out with the aim of maximising the reuse, recycling and recovery of waste tyres. All tyre producers and all other economic operators in the tyre industry (waste tyre collectors, recyclers and recovery operators) are required to be a member of this compulsory compliance scheme and are also required to provide the relevant data to the scheme in accordance with the 2017 Tyre Regulations. The Irish tyre compliance scheme is operated by Repak ELT.
Farm Plastics

Ireland is one of the few European countries that has introduced specific national legislation designed to promote the recycling of farm plastics. Farm plastic regulations were first introduced in Ireland in 2001.


The Farm Plastic Regulations aim to promote the recovery and collection of wastes from farm plastics (silage wrap, bags and sheeting). It is required under the Regulations that producers of farm plastics (manufacturers and/or importers) to either become directly involved in the recovery of farm plastics waste from customers by offering a deposit and refund scheme, or to participate in an approved compliance scheme for recovery and recycling.


The Irish compliance scheme for farm plastics is IFFPG.
August 2022