EPA Updates National Priority Sites List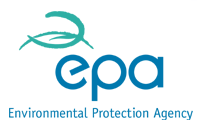 The EPA National Priority Sites List was first launched in 2017 to encourage a greater level of compliance among industrial and waste facilities. Points are allocated to each EPA licenced facility based on compliance data over the previous six months. Sites which exceed a certain threshold in relation to compliance points are identified on the National Priority Site for Enforcement List and are targeted by the EPA for further enforcement action. The main criteria on which a site is scored are:
Compliance investigations
Complaints received by the Agency
Incidents received by the Agency from the licensee
Non-compliances issued by the Agency
Any sites which appear on the list will be subject to an increase in enforcement activity, up to and including legal action, suspension or revocation.
Five sites were identified on the current National Priority Site for Enforcement List as failing to meet the EPA's standards and may be subject to further enforcement actions. These sites represent <1% of EPA Licensed industrial sites. However, they account for 21% of complaints. If sites improve their compliance, they will be removed from the list which was the case for six sites from the previous list.
To see more information on the National Priority Sites System click the link and to view the sites which are currently on the National Priority Sites for Enforcement list click here.
If you have environmental compliance issues you wish to discuss please contact us at 058-51155 or info@environet.ie.
September 2019