EPA Licence Enforcement In 2021 – Diageo Shows Up On Priority List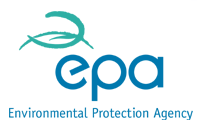 The EPA recently released its 2021 report on its enforcement activities for the 840 industrial and waste licensed facilities in Ireland and it makes for some interesting reading. The main points are:
• The EPA carried out 1,295 inspections at EPA licensed sites during the year, a 19 % increase compared with 2020, presumably due to the easing of Covid restrictions.

• The EPA carried out a number of targeted enforcement campaigns in 2021 including 48 inspections at unauthorised peat extraction sites and 41 inspections at waste licensed sites, with a focus on improving fire risk management.

• 11 sites were identified as National Priority Sites in 2021, a decrease from 12 sites in 2020. 8 of these 11 sites were from the Food & Drink and Intensive Agriculture sectors.
The full list of National Priority Sites for 2021 is presented below. Higher profile names on the list include Diageo, Cork County Council, North Cork Co-Op and Tipperary Co-Op.
Arran Chemical Company Limited - Air emissions and groundwater contamination
Arrow Group - Odour and noise
Ballyguyroe Landfill Site (Cork Co Co) - Landfill gas and leachate management
Diageo (St. James Gate) - Noise emissions
Hermitage Farms Limited (Clifden) - Odour emissions
North Cork Co-Op Creameries Limited - Emissions to water
Saint-Gobain Construction Products (Ireland) Limited - Emissions to water
Staunton Foods Limited - Noise emissions
Timoleague Agri Gen Limited - Site management and lack of required infrastructure
Tipperary Co-Op Creamery Limited - Emissions to water
Western Brand Group Unlimited Company - Emissions to Water


The report 'Industrial and Waste Licence Enforcement Summary 2021' is now available on the EPA website at https://www.epa.ie/publications/compliance--enforcement/licensees/performance/EPA-I&W-Enf-Report-2021.pdf
April 2022