EPA Launches National Priority Site List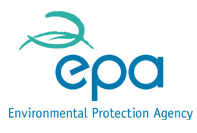 The Environmental Protection Agency (EPA) has launched a new enforcement initiative to encourage greater environmental compliance at industrial and waste facilities. Licensed facilities with an exceptionally poor compliance status are identified as National Priority Sites for enforcement using a new system developed by the EPA. The National Priority Site (NPS) List will be used to target the EPA's enforcement effort at the poorest performing sites in order to drive improvements in environmental compliance.
Points are allocated to each site based on criteria such as complaints, incidents and non-compliances over the previous six months. Sites which exceed a certain threshold become a NPS and are subject to an escalation of enforcement action by the EPA, up to and including legal action, suspension or revocation.
There are four main "scoring" aspects to the methodology:
Compliance Investigations;
Incidents received by the Agency from the licensee;
Complaints received by the Agency;
Non-compliances issued by the Agency.
Further details on the NPS scoring system can be found here.
The National Priority Site List will only include the names of sites that incur a total score 30 points or more and a Compliance Investigation score of 10 points or more. Licensed sites are informed in writing when they are on the National Priority Site List. Licensed sites with scores between 20 and 30 are considered 'candidate' sites meaning that while they are not a NPS, they are at risk of becoming one, and will be requested to rectify compliance issues. Licensees can calculate their score based on the compliance information available to them.
The first NPS list, published in July 2017, includes five such industrial sites. Although these five sites only account for less than 1% of EPA licensed facilities nationally, they account for 8% of EPA site inspections completed so far this year. Three of the five sites accounted for over half of all complaints received to-date in 2017. The National Priority Site list will be updated and published on a quarterly basis.
September 2017