EPA Issues Licence Enforcement Report for 2015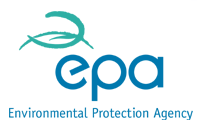 The EPA has published its latest report on the enforcement of EPA industrial and waste licensed facilities for 2015. This report outlines the EPA's strategy for enforcement of licenced activities, reviews the 2015 enforcement year and considers several longer term and ongoing EPA priority areas. In 2015, 777 licences were in force; of which 581 were industrial and 196 were waste.
The main environmental issues identified in the report were chiefly associated with a small number of industrial and waste management sectors, notably the Food & Drink, Non-Hazardous Waste Transfer Stations and Landfill Sectors. These sectors had relatively high numbers of public complaints and non-compliances in 2015 and had the highest proportions of licensees with Compliance Investigations (CIs). Some of the key findings of the report are as follows:
Public Complaints
The EPA received 1,031 complaints in 2015 from the public; 42% in relation to Food & Drink sites and 30% in relation to Non-Hazardous Waste Transfer Stations. Off-site odour was, by a large margin, the most frequent cause of complaints (71%), followed by noise (19%). However, in each sector the majority of complaints concerned only a few facilities, with 20 sites accounting for 90% of all complaints received.
The foremost root causes of issues that prompted these complaints were insufficient availability, capacity and performance of equipment and systems to prevent the escape of odours or noise emissions, along with the absence or ineffectual use of appropriate operating procedures.
Site Inspections
In 2015, the EPA carried out a total of 1,306 Site Visits to licenced facilities, of which 1,007 were scheduled inspection and monitoring visit. In addition to the scheduled visitations, 299 reactive visits were conducted in response to information received or issues observed during the course of enforcement. In 2015, the main reason for reactive site visits was to follow up and investigate complaints mainly about odour and noise as discussed above. A total of 1,612 instances of non-compliance were detected as a result of these site visits. Exceedances of Emission Limit Values (ELV) were the predominant type of non-compliance, accounting for 40% of the total.
Compliance Investigations & Enforcement
Where a non-compliant situation is encountered in relation to a licensed site, the EPA may make a formal intervention in the form of a "Compliance Investigation" or "CI". In 2015, 459 Compliance Investigations were opened by the EPA for a variety of reasons to address areas of non-compliance. Almost two thirds of these CI's were in relation to risk of water pollution. Waste-related impacts and air pollution risks made up a further quarter, and a total of 26 CIs were in place for odour issues. Inadequate containment was also identified as an issue on licensed sites; whereby sites failed to provide sufficient secondary containment around tanks, containers and pipelines, which is essential to prevent pollution in the event of containment failure or leaks.
Where licensees have failed to effectively address the requirements of CIs in a timely manner and to complete the specified corrective actions and improvement measures, the EPA may decide that further enforcement action is required. To this end, 13 summary prosecutions were taken by the EPA in relation to industrial or waste licensed facilities. Of these, 5 were taken against licensees operating in the Waste Sector, 4 against licensees in the Food and Drink Sector and 4 against other industrial or intensive agriculture facilities. Of these 13 summary prosecutions, 10 resulted in a conviction and 3 companies and 1 company director were given the benefit of the Probation Act. Most notably, a €20 million fine was imposed by the Circuit Court in relation to an illegal landfill, the highest fine ever for a licensed facility
Outlook
The relative frequency of issues in these problem sectors indicates that enforcement resources should continue to be targeted towards Food & Drink facilities and Non-Hazardous Waste Transfer Stations. The report highlights that, while the types of issues that may arise at sites across sectors may be similar, compliance issues and CIs are generally confined to a small number of sites. In response to this, the EPA has developed a new approach for the identification and prioritisation of National Priority Sites (NPS). It is hoped that the NPS list will ensure that the EPA's enforcement effort will be focussed towards the small group of sites that have significant or persistent compliance challenges to be addressed, while encouraging operators in all sectors to achieve and maintain compliance with their licences. #
The full EPA report on enforcement at licensed sites can be viewed at the link below:
Industrial and Waste Licence Enforcement 2015
March 2017